Put yourself in the driver's seat. Join us.
Our Locations
We are located across the globe, in 36 countries, helping us to better serve our customers and consumers by building closer partnerships to drive long-term success.
With centralized corporate functions and geographic business hubs, we enjoy the opportunity to work in virtual teams and gain experience working with global colleagues at all levels of the organization and building knowledge of our global business.

Click on the link below to find our more about our open jobs in these locations.
Explore By Location
Explore By Location
We have locations in dozens of regions and countries around the world, and below are a few of our biggest. Click on the dots to find jobs in the featured location or click the 'search jobs' button to search all jobs by city or country.
North America
South America
Europe, Middle East & Africa
Asia Pacific
Search All Jobs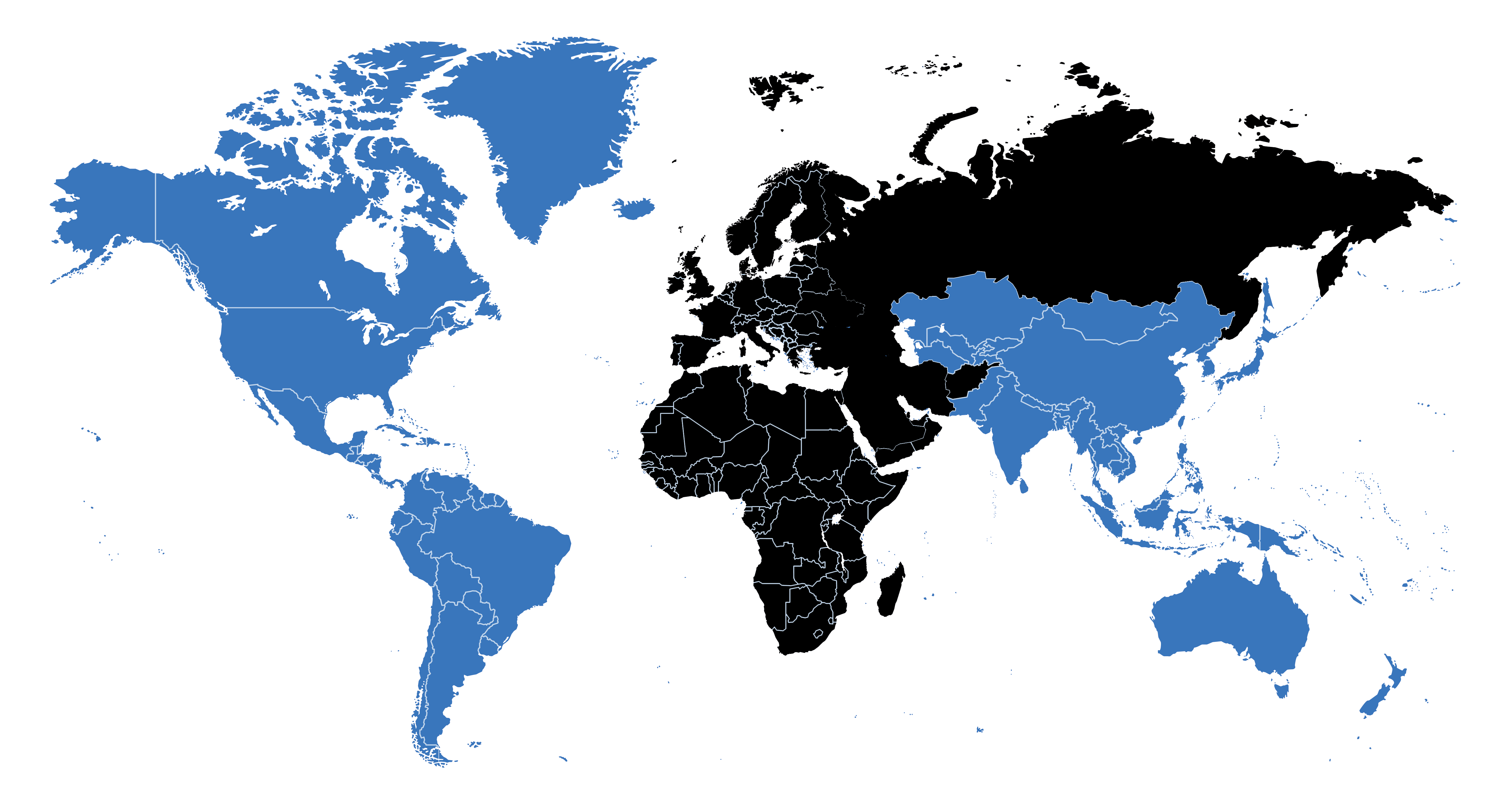 LP.SKU-B4.HEADER-SLIDER-1
LP.SKU-B4.SLIDER_TITLE-1
LP.SKU-B4.PARAGRAPH-SLIDE-1
LP.SKU-B4.SLIDE_CTA-1
LP.SKU-B4.HEADER-SLIDER-2
LP.SKU-B4.SLIDER_TITLE-2
LP.SKU-B4.PARAGRAPH-SLIDE-2
LP.SKU-B4.SLIDE_CTA-2
LP.SKU-B4.HEADER-SLIDER-3
LP.SKU-B4.SLIDER_TITLE-3
LP.SKU-B4.PARAGRAPH-SLIDE-3
LP.SKU-B4.SLIDE_CTA-3
LP.SKU-B4.HEADER-SLIDER-4
LP.SKU-B4.SLIDER_TITLE-4
LP.SKU-B4.PARAGRAPH-SLIDE-4
LP.SKU-B4.SLIDE_CTA-4
LP.SKU-B4.HEADER-SLIDER-5
LP.SKU-B4.SLIDER_TITLE-5
LP.SKU-B4.PARAGRAPH-SLIDE-5
LP.SKU-B4.SLIDE_CTA-5
LP.SKU-B4.HEADER-SLIDE-6
LP.SKU-B4.SLIDER_TITLE-6
LP.SKU-B4.PARAGRAPH-SLIDE-6
LP.SKU-B4.SLIDE_CTA-6
LP.SKU-B4.HEADER-SLIDER-7
LP.SKU-B4.SLIDER_TITLE-7
LP.SKU-B4.PARAGRAPH-SLIDE-7
LP.SKU-B4.SLIDE_CTA-7
LP.SKU-B4.HEADER-SLIDER-8
LP.SKU-B4.SLIDER_TITLE-8
LP.SKU-B4.PARAGRAPH-SLIDE-8
LP.SKU-B4.SLIDE_CTA-8
LP.SKU-B4.HEADER-SLIDER-9
LP.SKU-B4.SLIDER_TITLE-9
LP.SKU-B4.PARAGRAPH-SLIDE-9
LP.SKU-B4.SLIDE_CTA-9
LP.SKU-B4.HEADER-SLIDER-10
LP.SKU-B4.SLIDER_TITLE-10
LP.SKU-B4.PARAGRAPH-SLIDE-10
LP.SKU-B4.SLIDE_CTA-10
LP.SKU-B4.HEADER-SLIDER-11
LP.SKU-B4.SLIDER_TITLE-11
LP.SKU-B4.PARAGRAPH-SLIDE-11
LP.SKU-B4.SLIDE_CTA-11
LP.SKU-B4.HEADER-SLIDER-12
LP.SKU-B4.SLIDER_TITLE-12
LP.SKU-B4.PARAGRAPH-SLIDE-12
LP.SKU-B4.SLIDE_CTA-12
LP.SKU-B4.HEADER-SLIDER-13
LP.SKU-B4.SLIDER_TITLE-13
LP.SKU-B4.PARAGRAPH-SLIDE-13
LP.SKU-B4.SLIDE_CTA-13
LP.SKU-B4.HEADER-SLIDER-14
LP.SKU-B4.SLIDER_TITLE-14
LP.SKU-B4.PARAGRAPH-SLIDE-14
LP.SKU-B4.SLIDE_CTA-14
LP.SKU-B4.HEADER-SLIDER-15
LP.SKU-B4.SLIDER_TITLE-15
LP.SKU-B4.PARAGRAPH-SLIDE-15
LP.SKU-B4.SLIDE_CTA-15
LP.SKU-B4.HEADER-SLIDER-16
LP.SKU-B4.SLIDER_TITLE-16
LP.SKU-B4.PARAGRAPH-SLIDE-16
LP.SKU-B4.SLIDE_CTA-16
LP.SKU-B4.HEADER-SLIDER-17
LP.SKU-B4.SLIDER_TITLE-17
LP.SKU-B4.PARAGRAPH-SLIDE-17
LP.SKU-B4.SLIDE_CTA-17
LP.SKU-B4.HEADER-SLIDER-18
LP.SKU-B4.SLIDER_TITLE-18
LP.SKU-B4.PARAGRAPH-SLIDE-18
LP.SKU-B4.SLIDE_CTA-18
Featured Locations
At Energizer Holdings, we believe flexible working practices have enriched our organization. Through flexible working, we have demonstrated our ability to be fluid and adopt best-in-class practices.

Many of our locations are set up to enable hybrid work including hot desks; upgraded video conferencing and collaborative workspace; and, to support health and well-being, many locations offer height-adjustable desks and reflection rooms.

Scroll below to see some of the office spaces around the world: