Shine Bright With Us
We are always looking for talented and diverse people to join our amazing global team. This is where you can make an impact. No matter the role, brand or location, you will be encouraged to bring your own perspectives and upend traditional thinking on everything from product features to process improvements. While teamwork and collaboration come naturally to us, we care about our people and ensure we support the individual through flexibility and development opportunities. We accept that there's no 'one-size-fits-all' approach.

We are Energizer Holdings. Be You.
Hear from Energizer Holdings Colleagues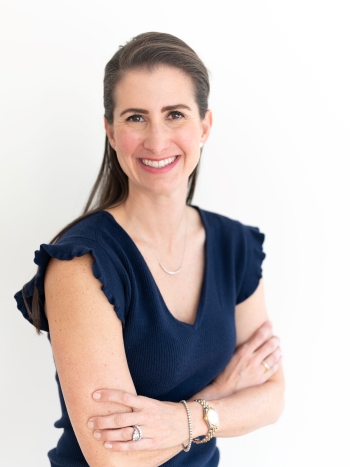 Megan Maher
Sales Director
Commercial
My story is one of a "boomerang" — I left and came back after 18 months because of the culture and people here. It was that mentality of teamwork and support that brought me back. I see this team attitude every day between cross-functional colleagues working on projects, to how we treat our customers and suppliers, to how we celebrate life events. Because of that bond, we can achieve more together.
Emily Smith
Marketing Assistant
Creative Design Global Marketing
I love working at Energizer Holdings because I can confidently say that my team is made up of people who not only share my core values, but also fill my days with enjoyment and laughter. Our projects are full of strategic challenges, but we all encourage one another to try to achieve our creative aptitude. I can genuinely say that every day coming to work, starting new projects, and meeting with my team is a delight.
Arnobio Jose do Nascimento
Warehouse Supervisor
Operations
I started my journey here in 1996 as my first job. During my time at Energizer Holdings, I've had many career opportunities and I've embraced them all, experiencing each role as a new learning experience. The company has profound respect for its colleagues, and it gives us freedom to always express ourselves respectfully, which is a great benefit.
Mary Cook
Senior Manager
End User Computing Information Technology
It was important to me to work for a company which values people as individuals and I found that at Energizer Holdings. I was further impressed by the number of female leaders in the company and excited for the opportunity to work with a truly global company. I have the opportunity to talk to people around the world every day, and I have learned a tremendous amount about global customs and cultures. I am a better person for having the opportunity to work at Energizer Holdings.
Koon Hua Tan Director
Global Product Supply
Finance and Controllership
At meetings, our business leaders value the views of everyone in the room. This diversity and inclusiveness ensures that all colleagues have a voice at the table and are able to influence and help chart the course of where the business is heading. To be able to see the results of my team's financial analysis supporting meaningful business decisions is a great source of pride and motivation for my team and me.
Lucy Taylor
Manager
Customer Supply Chain Supply Chain
I joined Energizer Holdings almost seven years ago working in Customer Supply Chain. How we work is constantly evolving and changing to accommodate a customer's specific needs, and working with them and our internal teams keeps us on our toes. We are always willing to listen, understand and partner with our customers to make our relationships stronger. Our teams are getting better and better just as our iconic bunny keeps going and going!
Our Brands and Sustainability Journey
We are focused on creating outstanding consumer products and being the leader in our categories. Click below to learn more about some of our fantastic brands and products.
Responsibly Creating Products
Our approach to sustainability is guided by our corporate purpose to responsibly create products that make people's lives easier and more enjoyable. Around the world, we aim to deliver results, while protecting the environment, supporting the communities where we live and operate, and creating a safe, fair and inclusive environment for our colleagues.